#1 Savannah GA Roofing Company
The Local Professionals
Fully licensed and insured in Savannah

FREE Inspections and Estimates

Complete Roof System Installation, Roof Repairs, Storm Damage Services & Gutter Installation
Our Clients Deserve The Best
Don't take our word for it!
Debby H.
"John Delaurier is a great business man. He communicated with me from the time he did the inspection, throughout the process and after. He made sure I was happy with his crew and services. He also handled getting Gutter Guard Installation. I highly recommend Delaurier Roofing!"
Deborah B.
"On time, professional, courteous and an excellent value are just a sampling of positive things i can say. The team worked efficiently and fast, leaving behind a tidy work area...and a beautiful new roof."
Angie G.
"John's communication skills before, during, and after the roof installation were top notch and his crew completed the new roof in one day. I highly recommend DeLaurier Roofing!"
Nicholas W.
"John and his team were super easy to deal with and competitively priced. John is also local to the Athens area, so if you are in the area, know that you will be getting John's best."
Jonathan M.
Hardest working crew I have ever seen! They showed up exactly when they said they would, and it was clear from the start they were there to get the job done right. Very responsive and communicative production team kept me updated throughout the job on their status..... Very professional, they even scoured the bushes around the house to clean up completely before they left. Didn't leave a single nail or scrap of material to be found!
Savannah's Top Local Roofing Company
"Providing Shelter For Humankind"
Savannah, GA Roofing Company
 At DeLaurier Roofing, we offer services to meet the needs of our Savannah, GA, customers from roof inspection, repair, installation, and maintenance.
Our experienced contractor team is committed to offering the best possible customer service and expertise for residential and commercial roofing. Family-owned and operated, we'll take care of all your roofing needs.
About Us
DeLaurier Roofing is a locally owned business specializing in all sorts of roofing in Coastal Georgia, including asphalt, slate, tile, and metal roofing. Our contractor crew only repairs roofs using the best possible materials.
As the top roofer in Savannah, Georgia, our roof specialists provide affordable rates and are completely licensed and insured. The roofing crew is available for emergency services such as leaks. Our team can assist you with any roofing requirements for your home or building.
At DeLaurier Roofing, we are proud of the work we produce. Get in touch with our top roofing contractors serving Savannah, GA, for a FREE Inspection!
We offer competitive pricing as the number one local roofing contractor in Savannah, Georgia, and are fully insured and licensed. Our team is available for storm damage services services and can help you with all your house or building roofing needs.
As the top roofing contractors in Savannah, GA, serving our clients and installing commercial roofing, we take pride in our work, so call DeLaurier roofing today for FREE estimates.
More About Our Story
Years ago, we built DeLaurier Roofing on the principles of establishing professionalism and outstanding communication in the roofing industry. Through the renovation experience of our own home, we wanted to better this industry for our neighbors. Our #1 goal is that our community, both residential and commercial, have a superior roofing experience from first contact to project completion. All with an ongoing professional relationship for the years to come. We're your #1 local roofing contractor whom you can always call to share a conversation with over a cup of coffee and even toast your life's celebrations. At DeLaurier Roofing, every client is considered our family. When you need us, we're here. 
This began our DeLaurier Difference.
Roofing Contractors in Savannah: Why Choose DeLaurier?

From Richmond Hill to Bloomingdale  to  Pooler, our team of roofing contractors will take care of your roof and gutter needs. Whether you have a leaky roof, need roof replacement, minor roof repair, or other roofing services, DeLaurier is your residential and commercial roofing company.
We're a top roofing company that provides every one of our clients with excellent roofing services they would highly recommend to friends and family. Our goal is to provide superior workmanship and top-quality customer service every time.
What Savannah, GA Services Do We Offer?
We offer free estimates for your home or business for whatever service you need on your roof. Here's a list of our top services in Savannah, GA:
New roof installation

Maintenance and repairs

Insurance certifications & inspections

Storm damage inspection and repair

Gutter repairs and replacement

Leak prevention and repair

Roofing for construction

Skylight repair & installation
Have peace of mind that our expert contractors will be available daily. When you have a roofing emergency in your Savannah, Georgia house or business, you can count on us to do the job. We are always looking to offer the best customer fulfillment and workmanship.
Further, our professional team of contractors provides affordable prices paired with excellent customer service. Therefore, you know you're receiving the greatest deal possible. By choosing DeLaurier, you can be confident that your gutters and roof will be fitted properly and safely.
Savannah, GA Roofing Solutions
DeLaurier offers the perfect solution for your roof! We're certified installers of Atlas, IKO &  F-Wave shingles, thus you won't have to sacrifice the aesthetics of your house or place of work. 
We're experts in installing high-quality Atlas & IKO shingles. Get the new roof that you want without spending too much.
Choose DeLaurier Roofing today!
Asphalt Roofing and Metal Roofing in Low Country
An asphalt shingle roof is an excellent option in Richmond Hill and surrounding areas owing to its reliability, inexpensive cost and lovely aesthetic. Shingle roofs can be made to resemble different materials and are considerably less expensive than other materials.
Metal roofs are another popular option. While metal was originally only used for commercial buildings, it's increasingly popular in residential properties.
With metal roofs, you're not only restricted to standard corrugated sheets. You can purchase a high-tech metal roof to satisfy all of your aesthetic needs without sacrificing dependability.
Give us a call to learn more!
Why Our Savannah, GA Residential and Commercial Clients Love Us
We love hearing what a great job we did from our clients. You can expect top-notch service as we turn your vision into a reality. Here's what you can expect from our licensed Savannah, Georgia residential and commercial roofing contractors:
Superior materials

Skillful roofing craftsmanship

Affordable pricing

A business with pleasant and knowledgeable employees

Outstanding customer service

Accelerated response times

Certified and insured contractors

Excellent warranties

Free inspections, quotes, and consultations

100% work satisfaction
No project is too big or too small for our team of professional roofers. Let us restore your Savannah property to top condition today!
Can You Repair or Replace Your Own Roof?
Unless you have the experience, tools, and knowledge to conduct your own roof repairs or replacement, you must leave this job in the hands of professionals. Otherwise, you run the risk of hurting yourself or causing further damage to your roof.
If you're concerned about your home or business roof, give us a call. We'll make sure it's in good shape and make you aware of any services that need to be completed. Let us take care of any roofing projects while you focus on other important tasks.
We'll eliminate the tension and anxiety that comes with roof repairs. Call us today!
Stop Worrying About Your Roof and Get Back to Having Fun
If you're worried about your roof or roofs, taking the necessary steps to ensure it's in good condition is essential. However, once you've done that, it's time to get back to the fun. Spend time with family and friends, explore the outdoors, or take up a new hobby. Let us remove the stress and worry of your roof while you enjoy your time and make the most of it!
Roof Financing Options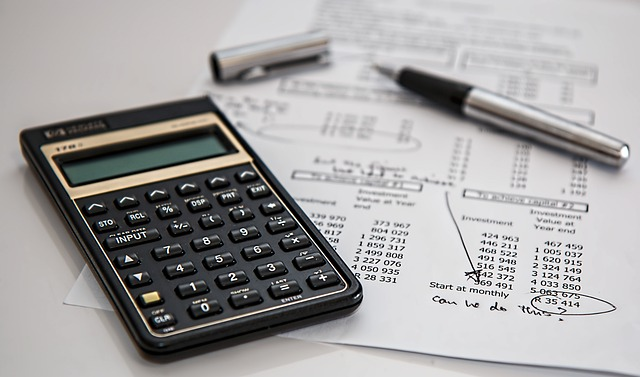 Are you worried about affording a new roof? As contractors, we understand that no one would rather spend money on a roof than a new car, but we have financing options that make getting the roof you need easier. You can apply online without affecting your credit! No need to put off your home improvement project without breaking the budget.
Every roof proposal comes with an estimated monthly payment to have the perfect roof for your home without turning your life upside down. Call us today with your roofing needs.
The DeLaurier Difference
We know you have several options when it comes to a residential roofing company. Here's how our team of Savannah roofing experts stand out.
Integrity
Integrity is important to our Savannah roofing company in all facets of our organization. Our objective is to deliver top-notch client service while upholding the strictest ethical principles.
Whether you need a roof replacement or storm damage repair, count on our team to be honest and upfront from start to finish.
Communication
 We value honest, accurate communication. As your Savannah roofing contractors, we strive to ensure that you understand every aspect of the job, from the cost to the timeline for completion.
Your project roofing contractor will take the time to answer your questions and will always be willing to listen to your concerns. We believe clear and effective communication is essential to providing excellent customer service. We provide just that.
Responsibility
As a roofing contractor with years of experience, we take our responsibility seriously from start to finish. We ensure that each job is completed correctly and to the highest standards.
We understand that the quality of our work reflects our company and our reputation. We take full responsibility for the safety of our employees, customers, and roofing contractors and the quality of the materials, installations, and warranty options we provide.
Licensed and Insured
To assure the highest level of service and safety for our clients, our Savannah-based roofing business only employs licensed and insured roofing professionals.
Additionally, each one of our roofing contractors has a local state or provincial license and the necessary insurance to safeguard against whatever possible losses or mishaps can happen while working on the project. 
This is crucial since we want to make sure that both the task is completed properly and securely and also that our customers are safeguarded.
Satisfaction Guaranteed
Count on our team of Savannah experts to deliver a job you're satisfied with. Whether it's a shinglereplacement, gutters repair, or new roof install, our professional roofing contractors have you covered.
Our Service Area
As the preferred Atlas, IKO and F-Wave certified roofing contractors for homes and businesses in Savannah, GA, we serve Richmond Hill, Rincon, Pooler, and surrounding areas. Area codes we serve include 31406, 31419, 31405, 31404, 31322, and 31415.
Don't see yours listed? Give us call and check out our reviews!
How Can I Locate a Local Savannah, Georgia Roofing Contractor?
The best way to find a roofing contractor for roofs and gutters in Savannah, GA, is to ask friends, family, and neighbors for recommendations. You can also search online for reviews and ratings of local roofers and contractors. Be sure to check for contractors that offer a warranty and have insurance.
How Can I Get a Free Roofing Estimate in Savannah, Georgia?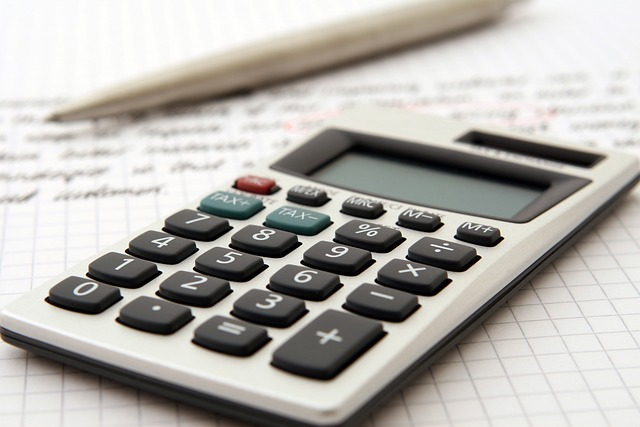 Getting Free Estimates in Savannah, Georgia
Get a free quote from our team of certified South Georgia roofing contractors on any date. Whether you're looking for asphalt roofing or an affordable metal roof for your business, we've got you covered.
Get in touch with us today by filling out our online form or giving us a call. If you already know your schedule, book your appointment on our calendar! We make the process of getting your free inspection quick and hassle-free.
More About Savannah, GA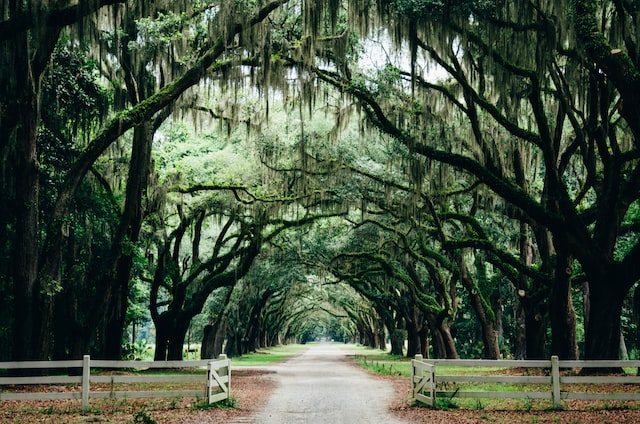 Savannah, the oldest city in Georgia in Chatham County, was first founded in 1733 along the Savannah River. The city served as the British colonial capital of the Province of Georgia and as the first state capital of Georgia. Today, Savannah is the third-biggest industrialized city in the state and the fifth-largest in Georgia.
Choose The Best In The City
Call us if your residential property or commercial building needs professional roofing contractors in Savannah, GA, and we will provide you with a date to repair your roof!
Our Savannah Roofing Service Area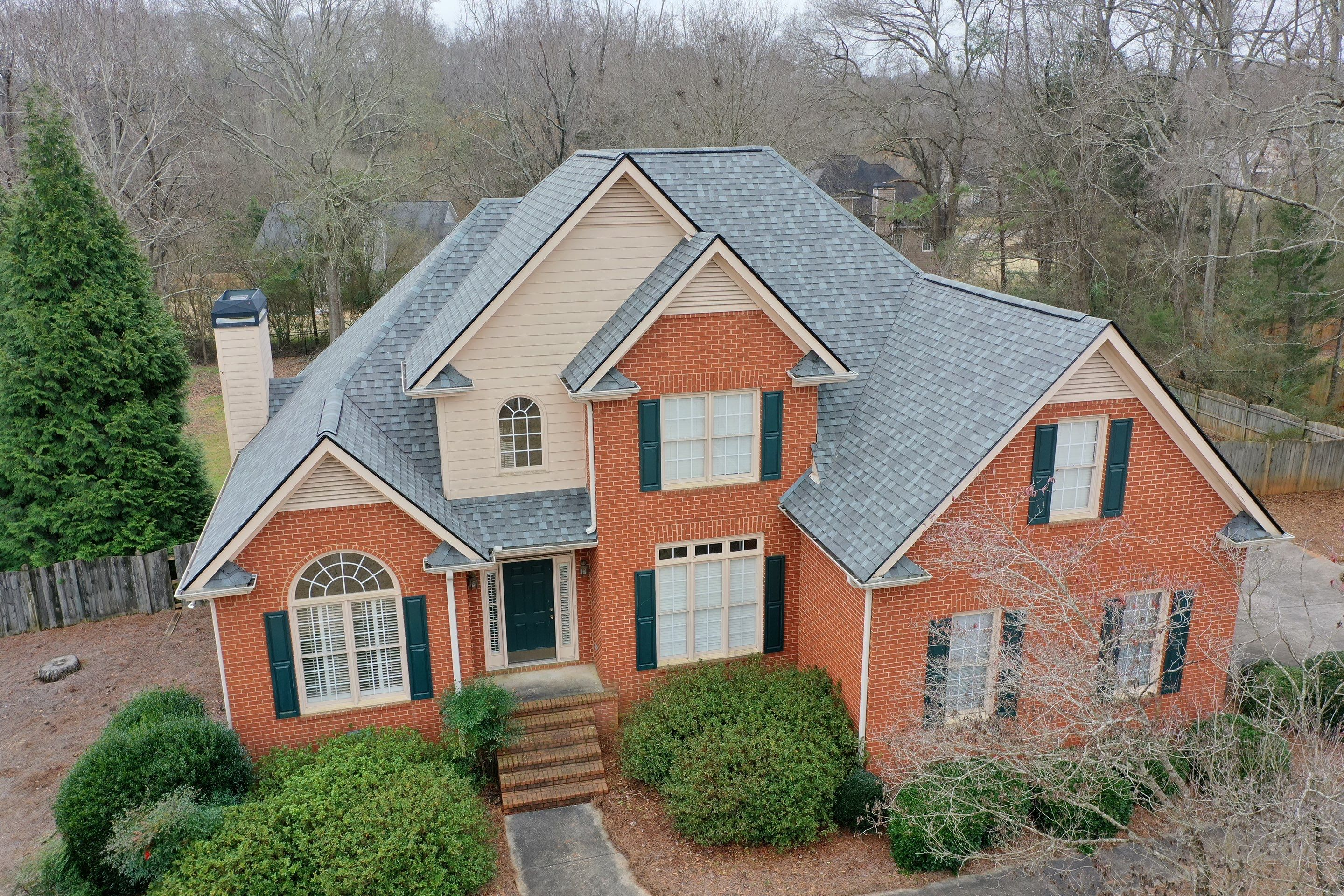 As the preferred certified roofing contractors for homes and businesses in Savannah, GA, we serve Richmond Hill, Rincon, Pooler, and more. Area codes we are serving include 31406, 31419, 31405, 31404, 31322, and 31415. Give us a call for free estimates on your next project!
We're Always Here for Your Questions
The last thing any homeowner wants is to pay twice for a roof replacement because of an unqualified contractor. Put that worry to the side with award-winning roofing service from DeLaurier Roofing. You deserve to have your roof done right the first time, and our team will guarantee your satisfaction for years to come.
Ashland, GA
Statham, GA
Arcade, GA
Jefferson, GA
Nicholson, GA
Planter, GA
Danielsville, GA
Comer, GA
Crawford, GA
Maxeys, GA
Coventry, GA
Bostwick, GA
Good Hope, GA
Gratis, GA
Bethlehem, GA
Winder, GA
Watkinsville, GA
Our Proven Process
1
Reach Out + Schedule
Call our team or click the link to schedule anytime.
2
Receive Tailored Estimate
Receive detailed proposals using amazing technology. See what's different about roofing professionals.
3
We'll Get To Work
E-Sign your proposal to secure your spot on the schedule! We'll get to work & take care of the rest!
"The team here at DeLaurier Roofing loves what we do, and will continue to serve our neighbors and our community for many years to come. We invite you to join the family!"
John Delaurier // CEO & Founder
The Delaurier Difference
Integrity
We believe in transparency. The price we give will be the price you pay. Period.
Communication
Has a contractor ever "ghosted" you? We have a team and process that is guaranteed to keep you in the loop from beginning to end.
Responsibility
Every member of our team deeply cares about your roofing project. We take it seriously and will treat your home like our own.
Licensed + Insured
We are fully Insured with Roofing Workers Comp and General Liability insurance.
Discover Our Industry-Leading Processes
Our skilled team knows that you deserve the most professional and seamless roofing service. Because of this, we use only the most-respected roofing materials from top manufacturers like CertainTeed, Georgia Metals, and Atlas Roofing. We also developed our helpful roofing cost calculator that gives you an accurate price range for your roof replacement based on your home's details. We look forward to serving you with excellence—reach out today!
Frequently Asked Questions
We'll Help You Out
When should I replace my roof?
In our experience, most older roofs last between 15-20 years.
Do I have to meet the roof inspector while they perform the inspection?
You do not have to be present during our inspections.
How long will the roof replacement take?
 Most roofs can be replaced in just 1 DAY!